About Us
GOOM is a professional German bathroom brand from Hamburg, specializing in minimalist, affordable sanitary ware, and offering excellent value for money. We are proud to offer a wide range of products that will make your bathroom renovation or design a straightforward and inspiring experience.

Our brand is distinguished by a number of key attributes that set us apart from the rest:
◼ High quality and good design:
At GOOM, quality comes first. We offer carefully selected products that meet the highest standards. From our vanities to freestanding bathtubs each product is developed with attention to detail and an eye for good design. We firmly believe that a well-designed bathroom can make all the difference and make your everyday life noticeably easier.

◼ Inspiration:
Our goal is to inspire you and help you create a bathroom that reflects your personal style and needs. We offer a wide range of products to inspire you to realize your creative ideas and create your dream bathroom. Whether you prefer a modern, timeless or individual design, you will find the inspiration you are looking for in our store.

◼ Minimal effort, maximum results:
We understand that bathroom projects can sometimes be overwhelming. That's why we strive to provide you with solutions that help you achieve maximum results with minimal effort. Our products are designed to make the renovation process easier for you while giving you an impressive end result.

◼ Modern and timeless products:
We follow current trends while developing timeless designs that will remain relevant for years to come. Our range includes modern and timeless styles that allow you to create a bathroom that is both contemporary and enduringly appealing. We believe that your bathroom should be current both today and in the future.

◼ Speed and Reliability:
At GOOM, we understand that time is often of the essence. That's why we place great emphasis on fast and reliable delivery of our products and always send them to you pre-assembled. We want to make sure that you receive your orders quickly and easily so that you can move forward with your bathroom remodel or design smoothly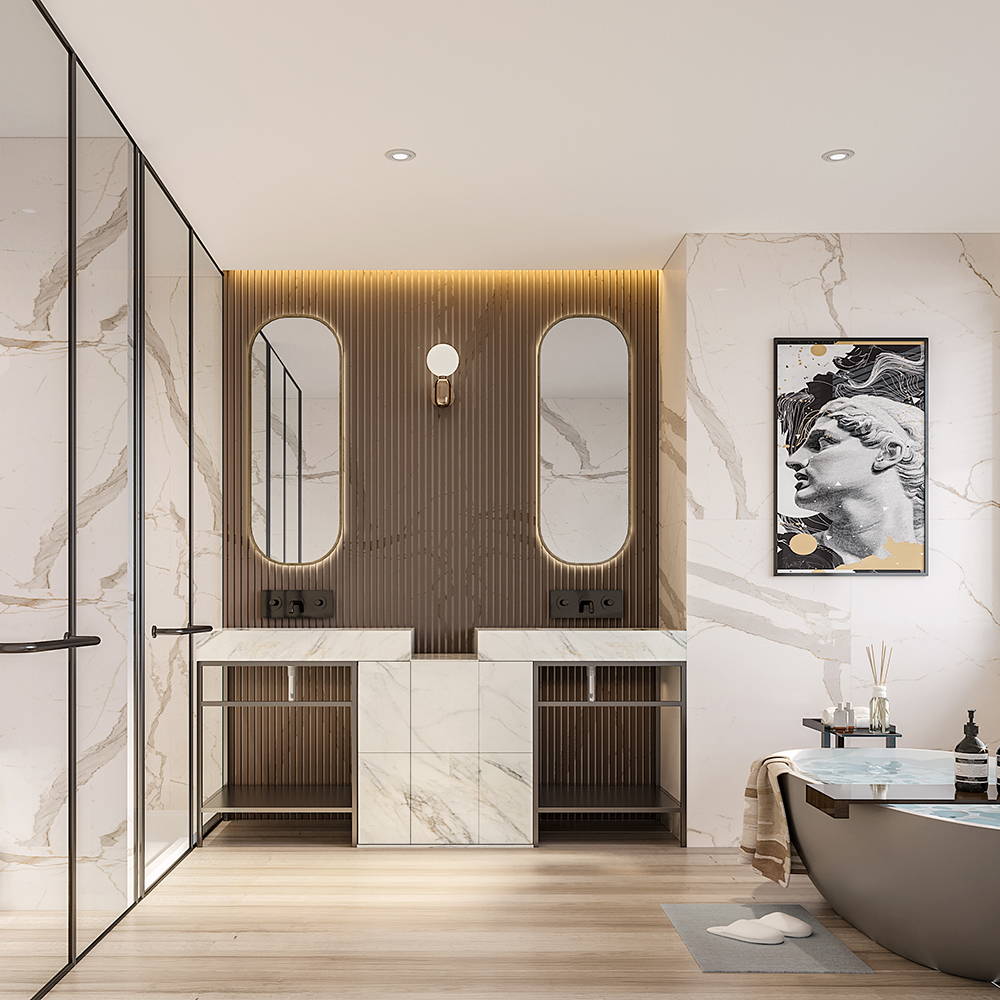 Basically very simple. We create modern and holistic bathroom concepts from environmentally friendly materials. We pay particular attention to unique and timeless designs paired with high functionality and great attention to detail. We create spaces to feel good and regenerate.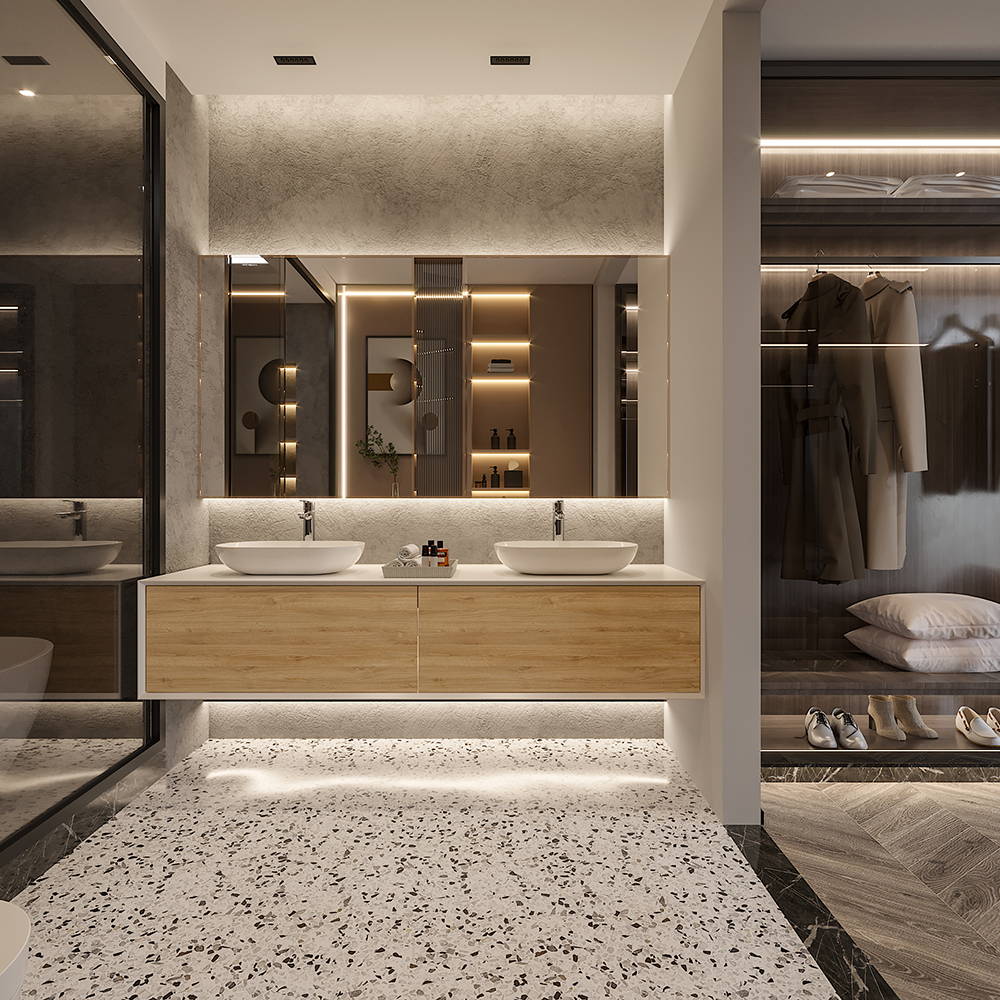 We want to make it possible for everyone to have a healthy and ecological make your bathroom dreams come true. We offer the best possible quality at the best possible price. Our designs are timeless and modern. We build according to German quality standards on German production lines (ISO9001). That makes us a reliable partner!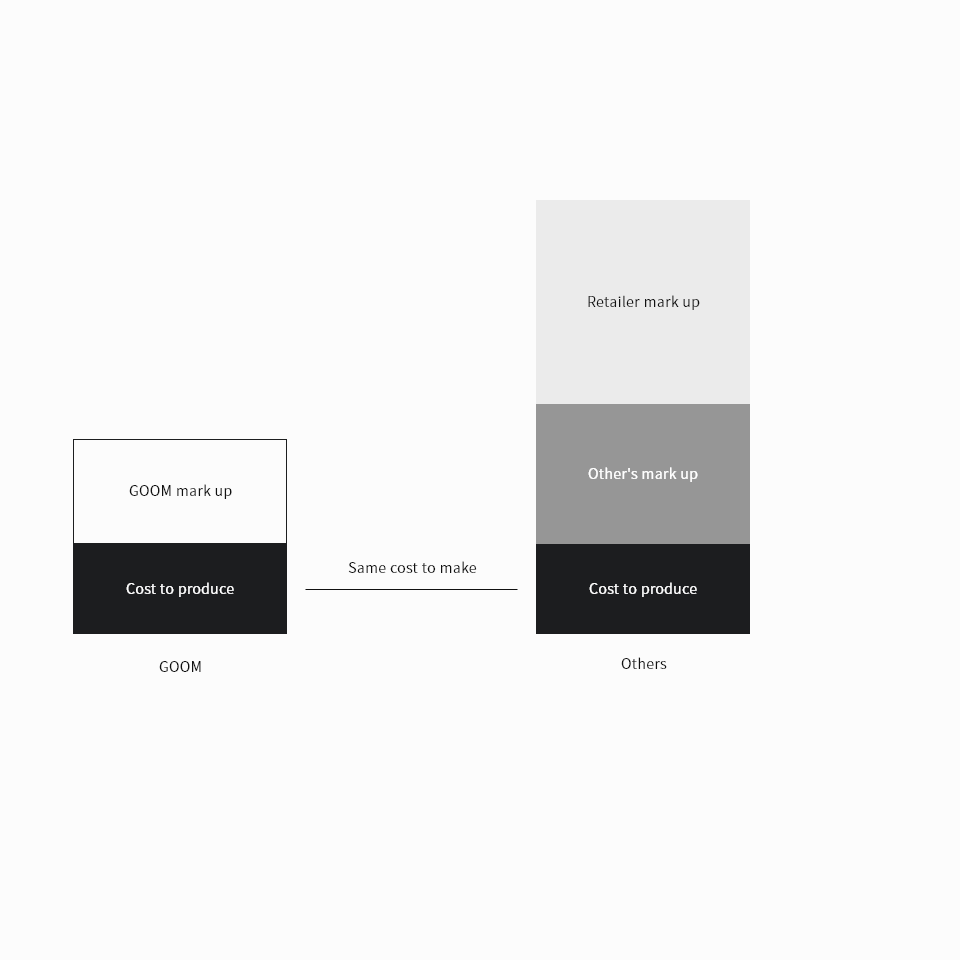 GOOM GmbH
Grosser Burstah 23, 20457 Hamburg