These smart ideas will help you design small bathrooms. This is how you create your own little wellness oasis!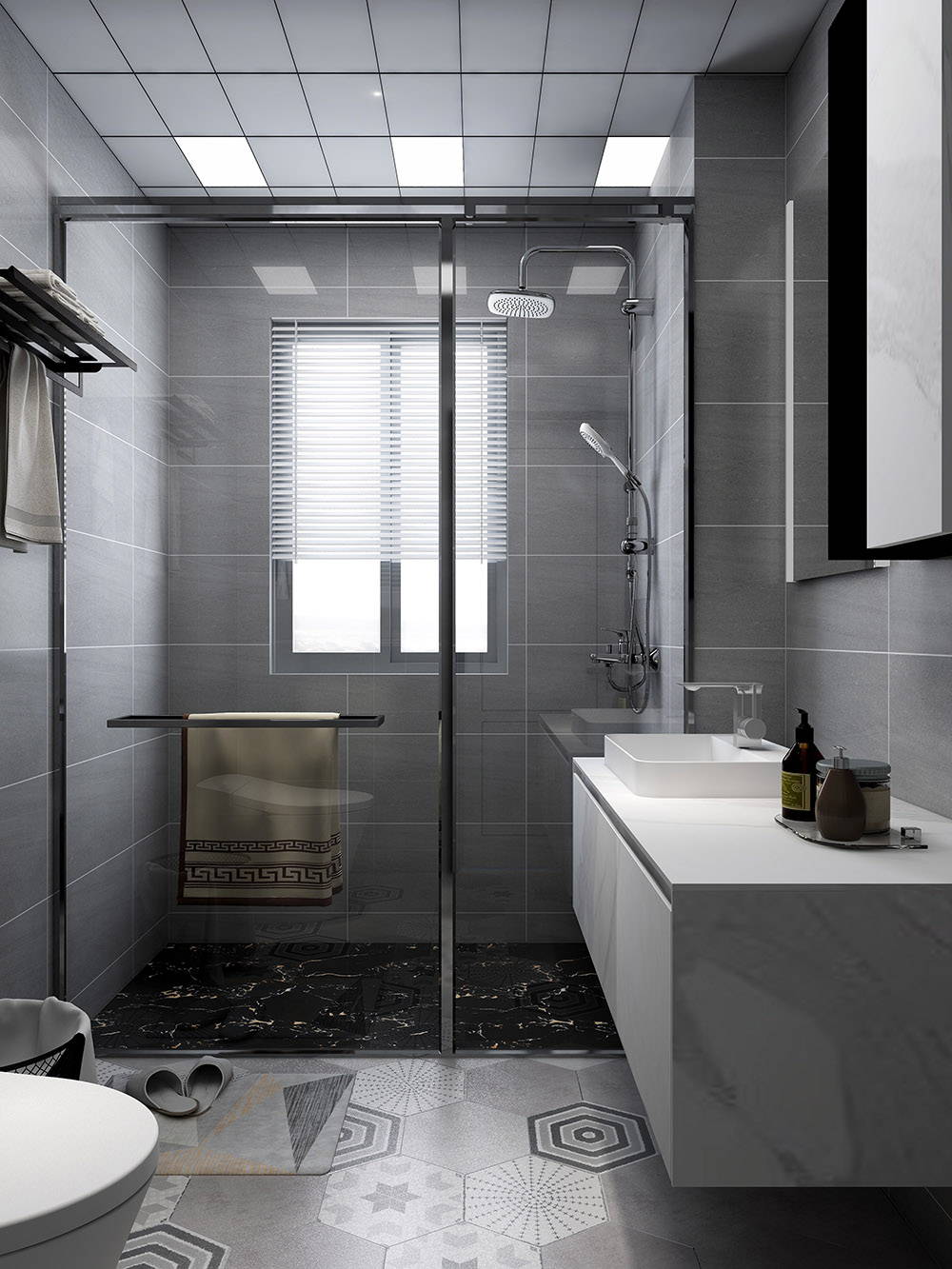 Large and luxurious bathrooms are a long-cherished dream for most people. You might be thinking of a beautiful, free-standing bathtub with high-quality pedestal fittings, a roaring fire, or other conveniences. Of course that would be a dream.
Have you ever wanted to make a small, semi-dark bathroom larger and more airy without taking any structural measures? Then you already know that small footprints and limited daylight can be a real challenge.
However, with a few little tricks you can turn a small, dark bathroom into a real oasis of well-being! And that without investing too much money. We want to show you how fantastically compact bathrooms can be designed.
How to turn a small wet room into your next favorite room!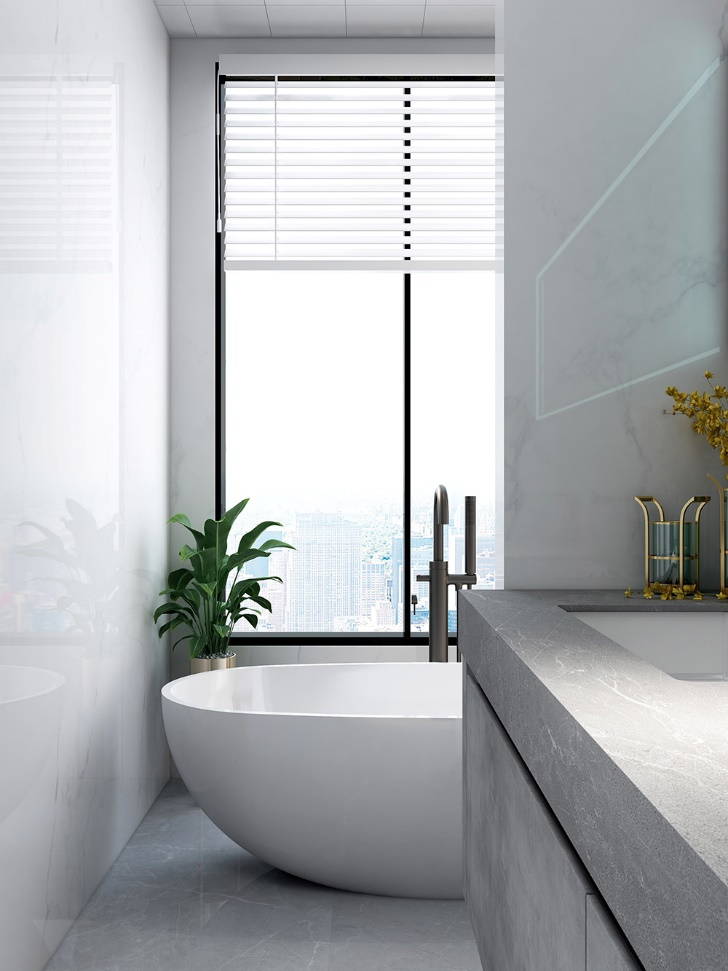 1. Visually create more space with an oval bathtub
A free-standing oval-shaped bathtub creates the illusion of more depth in the room, even in small bathrooms. A flat shelf behind it for placing bath salts or plants underlines this effect and creates order.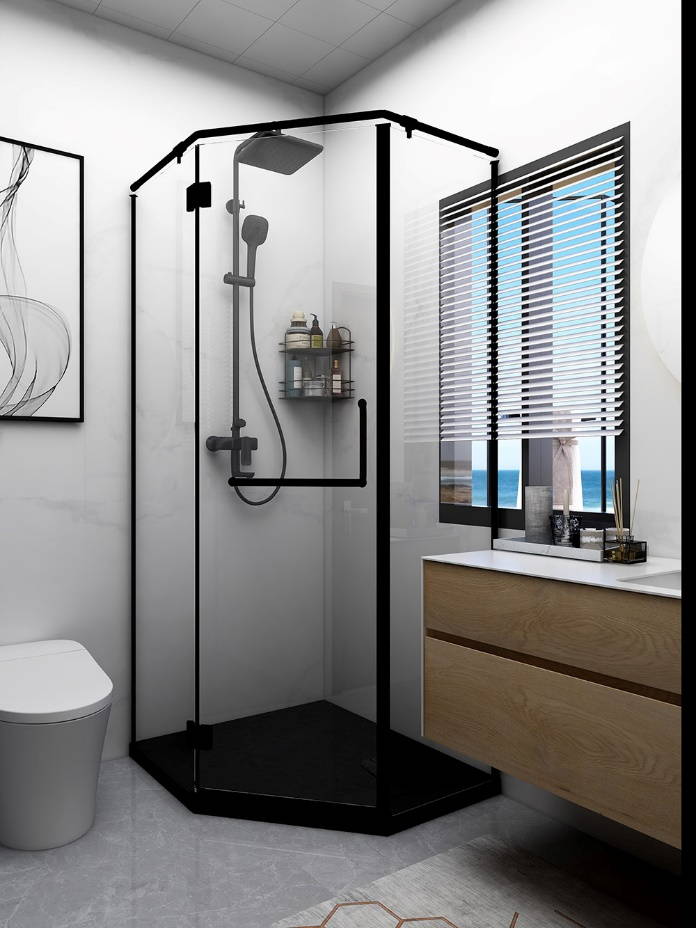 2. Glass is a clever option
The use of walk-in showers is very beneficial. Deliberately use glass partitions to create a spacious ambience! The black frames of this shower ensure a modern design.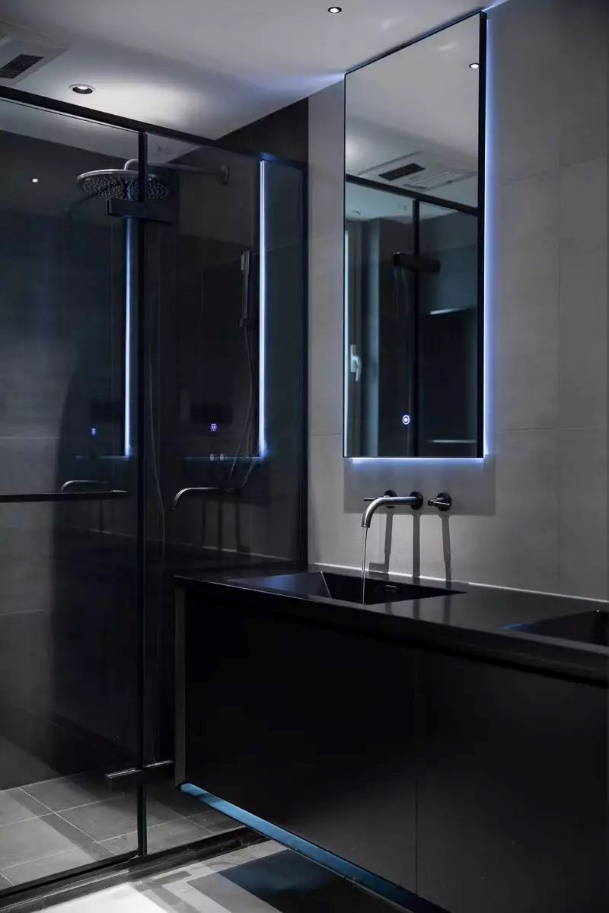 Fittings and taps embedded in the wall save a lot of space and create a tidy overall picture, because the hoses and mixers have to be "hidden" in a large sink base.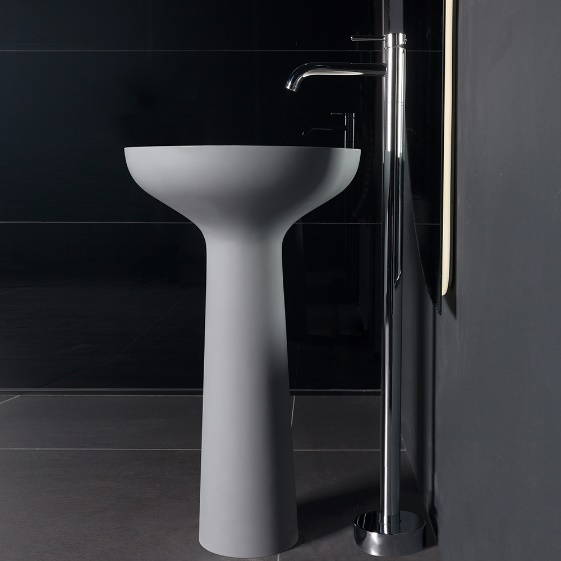 4. Think like a design expert
Think like a design pro: Don't clutter small spaces with unnecessary items and furniture. In this case, less is more and ensures a pleasant, tidy overall picture. Ask yourself what you really need and use the right things. Concentrate on the essentials. For example, a very small shower room might have just a pedestal sink with no large vanity and a glass walk-in shower. The rum will appear significantly larger than using a shower curtain.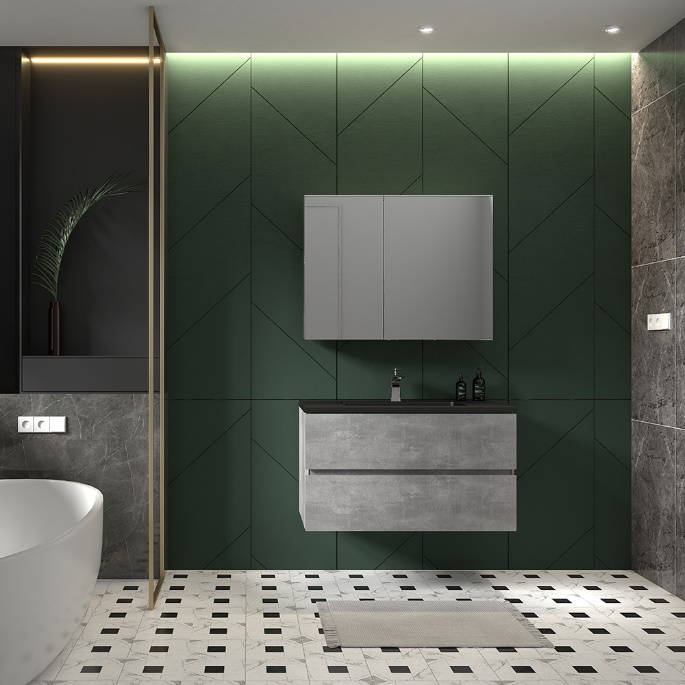 If storage space or a shelf for care utensils is required, wall-mounted washbasins are best. These are available in all sizes, colors and designs. They offer plenty of storage space and a great look for every bathroom size.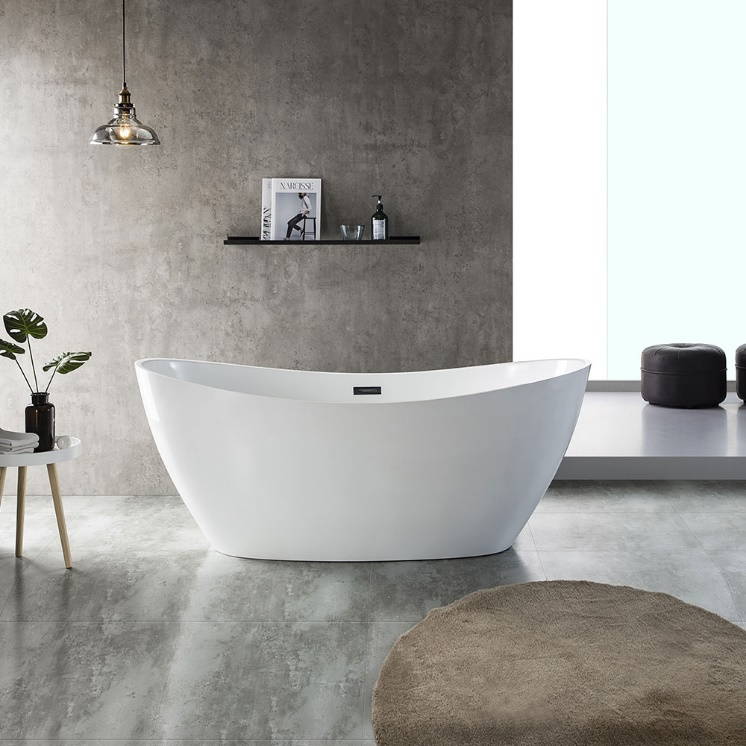 If you do not want to do without your bathtub, but a standard bathtub does not fit into the bathroom, the smaller-sized bathtubs are ideal for making the dream of a bathtub possible even in smaller rooms.